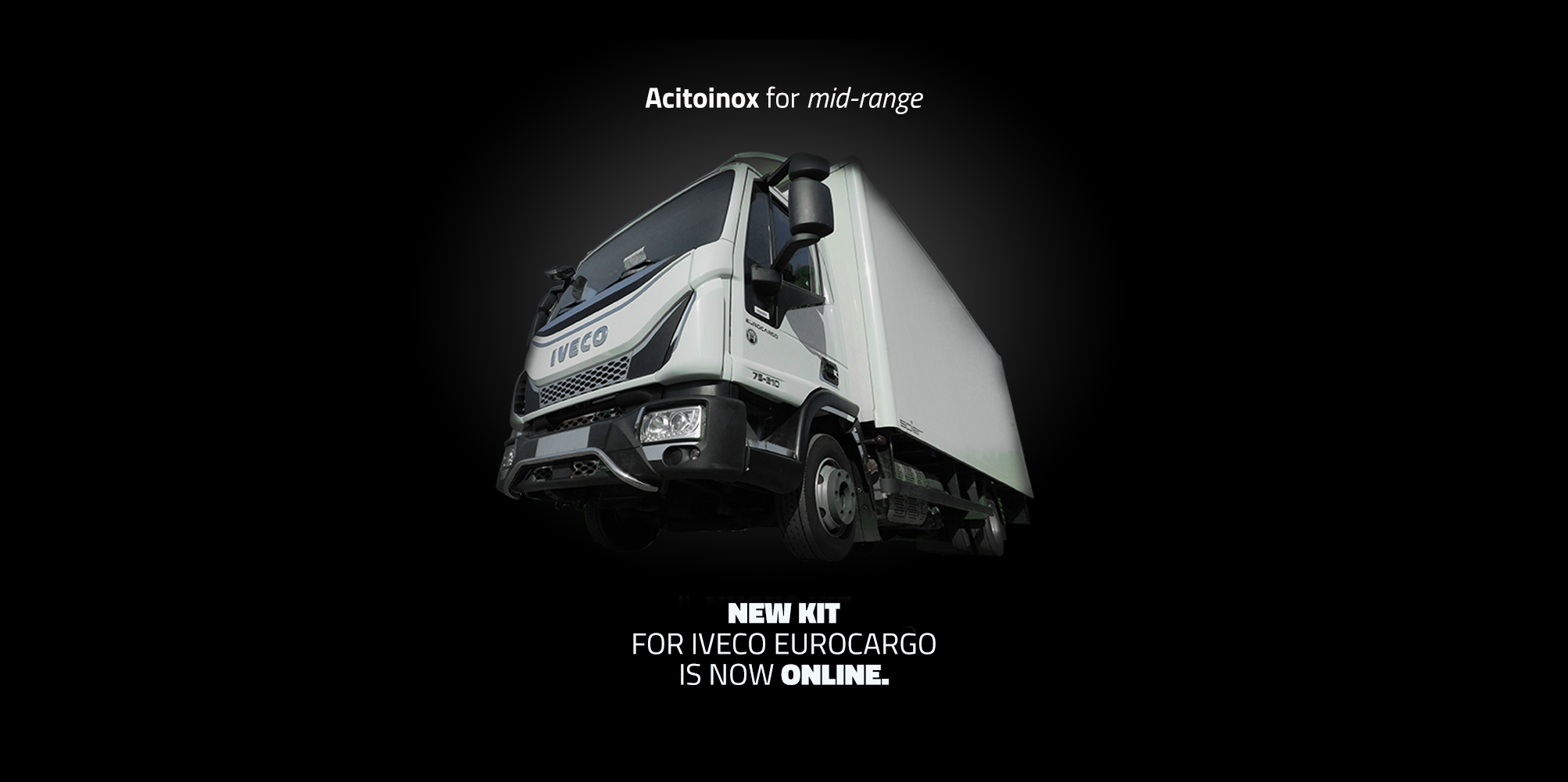 Steel for the Eurocargo with the design and construction of a kit for the IVECO best seller, ACITOINOX company enters from the main door into the rich market of medium vehicles

The summer ends and ACITOINOX resumes churning out ideas and exclusive productions. The last idea is to "dress" a super best seller, the Eurocargo, the latest evolution of Iveco's mid-range, which has conquered the streets of Europe over the years.
"The idea of working on a Eurocargo - says Anna Acito, project manager and head of the Design Department of the company - was certainly not accidental. For the first time, in fact, we have experimented with setting up a middle-range vehicle, leaving aside the great and powerful roads, which are still in our DNA. With the setting up of the Eurocargo we wanted to respond to the demand for an increasingly substantial market segment that is increasingly interested in truck accessories. "
So the first kit, included in the catalog of a Eurocargo MLC 75-210 with a small cabin and a low roof, that is one of the most "basic" vehicles on the market, which therefore offers different possibilities for fitting out, despite the particularity of the front.
"A simple vehicle - takes on Anna Acito - but with an unmistakable design that is easy to customize. It was almost natural, in fact, to follow the shapes of the cabin and at the same time enhance its simplicity and, in a certain sense, the devotion to work, in a nice and absolutely spontaneous way. Because, let's face it, it is not written anywhere that a vehicle, even if it is destined for regional or short-range missions, should not be nice to see! "
In the new kit, which Anna Acito herself defines as "basic" and which, as we have said, is the Company's first approach to a new market with great potential, the guidelines of each ACITOINOX kit have been respected, without exaggerating in steels.
Then, on both sides, here is the door lining kit and the outline of the door handles, while on the front there is a mask kit for the large grille, a gritty bumper bar and a nice license plate in chromed steel.
The new ACITOINOX kit for Eurocargo, a kit that can be customized or enriched on request, is already available in the catalog and on the website https://www.acitoinox.com/en/158-new-iveco-eurocargo-accessories